Window Cleaning Services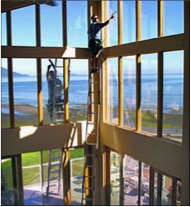 Residential Window Cleaning Services
Residential Window Cleaning Services: Window cleaning can be a dangerous and time consuming chore for home owners. Without the proper equipment streaks and smears are hard to avoid. We clean the glass, frames, tracks, screens, and the entire window sill.
Your picture windows will be spotless, sliders will let the light in and your beautiful island views will be unobstructed.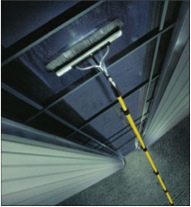 Commercial Window Cleaning Services
Commercial Window Cleaning: Whether it be a clear view of products for consumers, a window view at the office or the look of professionalism that you were looking for Garden Isle Window Cleaning has your commercial window cleaning needs taken care of.
We'll schedule our work to minimize interference with your customers, traffic or work procedures.

All Other Window Cleaning Services
Hard Water Stain Removal: Kauai is known for having hard water that can leave your windows stained and spotted. If this is the case with your windows, we would love to help. We do a free test to see if your windows are treatable. Let us help you to see clear again! Removing Water Spots requires more than common or traditional cleaning methods, especially when the problem has been compounded by long durations of time.
Post Construction Window Cleaning: Garden Isle Window Cleaning also specializes in post construction window cleaning for residential, commercial an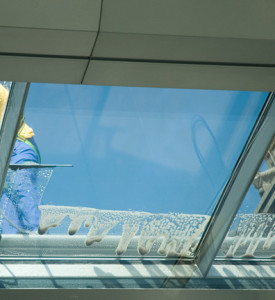 d industrial buildings on Kauai. We handle all types of post construction cleans from a basic remodel to office complexes and apartments to large scale developments with many homes.
Power Washing: We don't just stop at window cleaning. Garden Isle Window Cleaning utilizes state of the art equipment and professional products to pressure wash just about any surface making it look like new. We restore surfaces to original finish, free of mildew, dirt and debris.
Solar Panel Cleaning: The National Renewable Energy Laboratory estimates that solar panels lose up to 25% of their energy output due to the accumulation of leaves, dirt, dust, pollen, moss, sap, bird droppings, and water spots. Cleaning your solar panels regularly pays for itself in the return you'll see on your energy output by maintaining the rated capacity of your system.